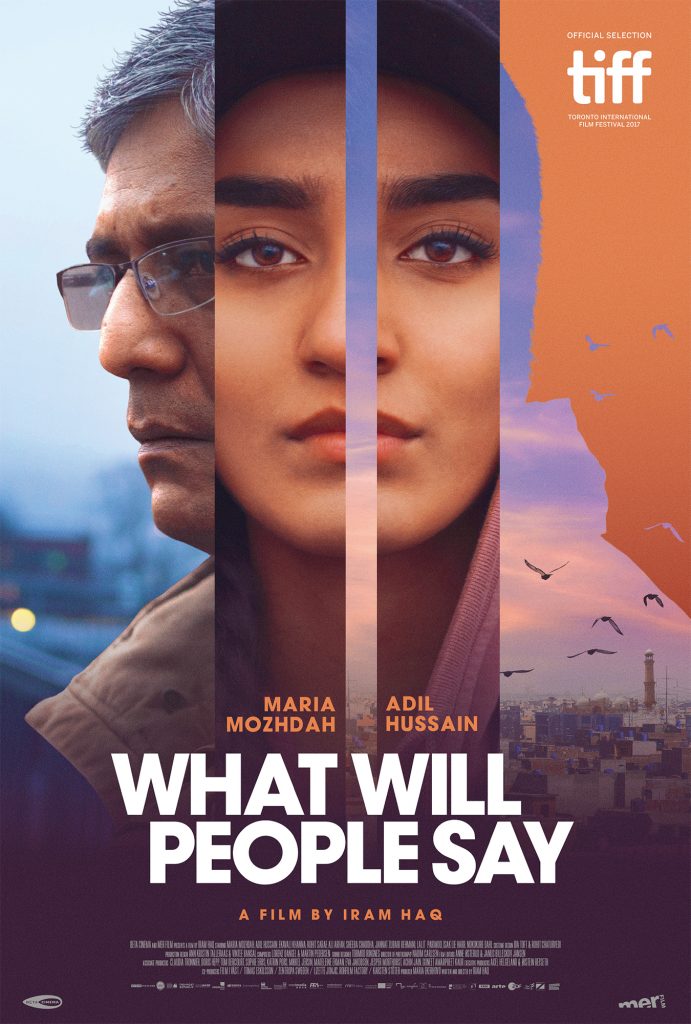 Film: What Will People Say
Composer: Martin Pedersen & Lorenz Dangel
Director: Iram Haq
Producers: Maria Ekerhovd, Madeline Ekman, Lizette Jonjic, Katrina Krave, Karsten Stöter
Distributor: Mer Film
Release Date: Sept. 8, 2017
Tracklist:
Titlemusic
Dancefloor
Turn It Off*
Frozen Parents*
Kidnapping
Airport
Islamabad
Father Leaves*
Norturnal City
Passport*
Kite*
Moped*
Police!
Broken Flowers
The Cliff
New School*
Final Escape*
End Credits
* Composed by Lorenz Dangel
Sixteen year-old Nisha lives a double life. At home with her family she is the perfect Pakistani daughter, but when out with her friends, she is a normal Norwegian teenager. When her father catches her in bed with her boyfriend, Nisha's two worlds brutally collide. To set an example, Nisha's parents decide to kidnap her and place her with relatives in Pakistan. Here, in a country she has never been to before, Nisha is forced to adapt to her parents' culture.